Start the Microsoft Outlook Program. If you have not set up an account yet, a window for a set up will open automatically.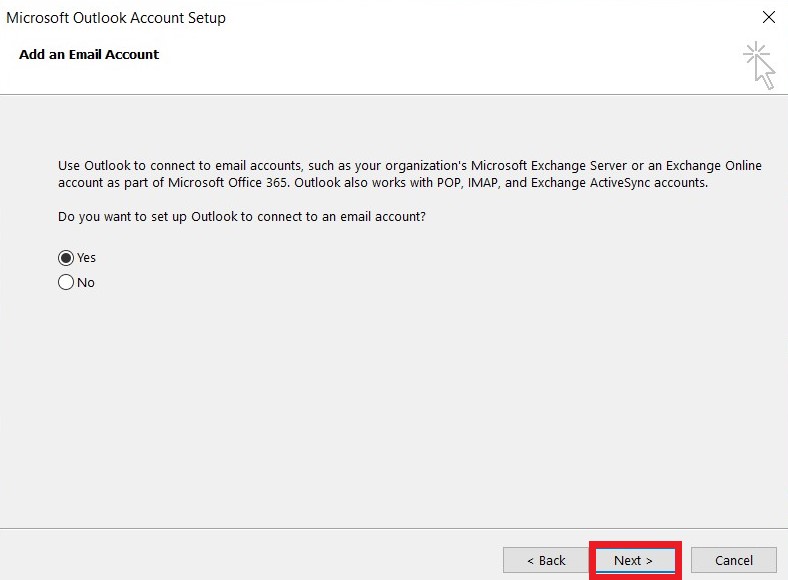 If you would like to add an additional account to an existing one select "File" from the task bar and chose "Add Account".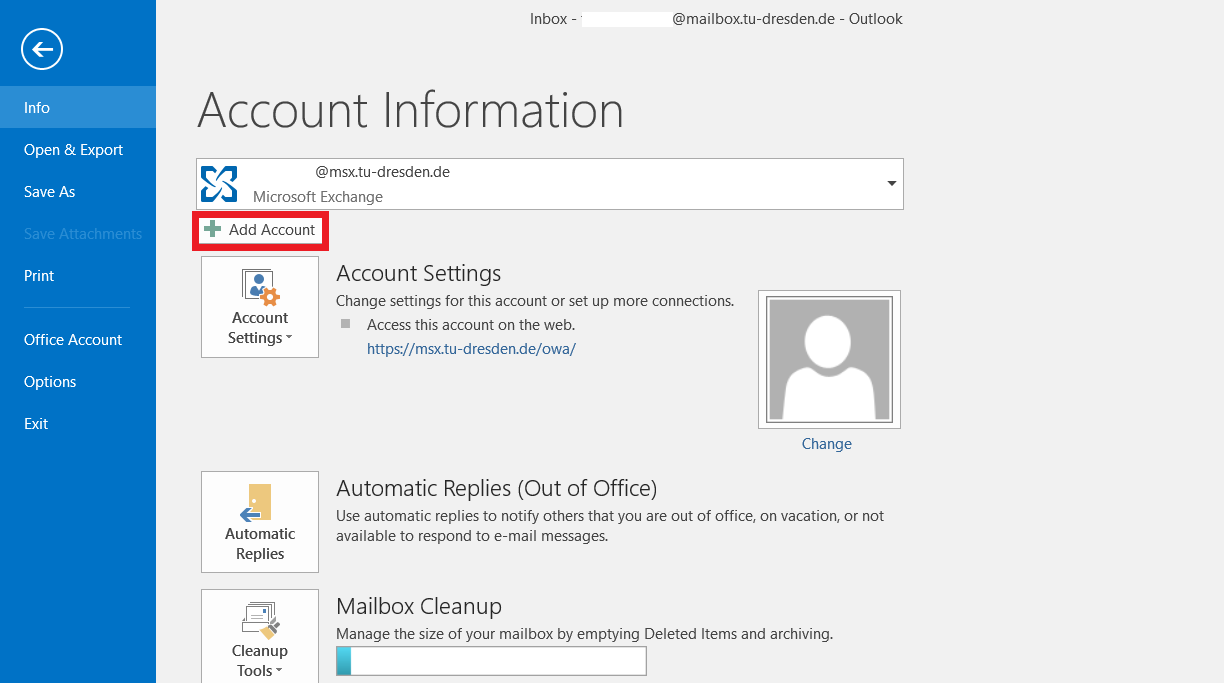 Fill in your information for name and your e-mail address like ZIH@msx.tu-dresden.de as well as your password. Continue by selecting "Next". You might have to confirm your password again. If the password request is still popping up click on "More choices" and select "Other Account". As username type in user/ZIH-Login (use your personal ZIH-Login after the slash) as well as your password. Confirm your changes by selecting "OK".
Your account has been successfully installed if there are green checks next to all the configuration steps. Choose Finish to confirm the set up. After a new start of MS Outlook you will be able to use your account.